May 23, 2013
Client Focus – Vivify Health & Chiropractic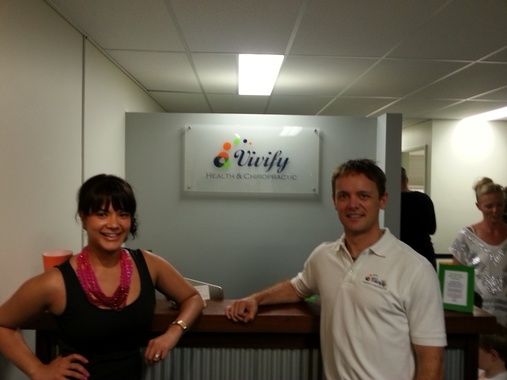 Long-term health is gained through making conscious healthy lifestyle choices on a daily basis – if the majority of your time is spent living with healthful habits, your body will express health and vitality. A healthy lifestyle allows you to optimise the ability of your body to exercise its brilliant immune system and potential to heal itself, maximising your energy and musculoskeletal function and minimising your down time due to illness and injury.
Three simple steps to health are:
eating healthy unprocessed foods,
having a healthy mind through positive attitude and stress management,
healthy regular physical activity. As the old saying goes …….'Use it or lose it'
Chiropractic is a means of treating the body through a natural physical means, which allows the body to move and function to its greatest potential. Dr Iain Hennessy and the team at Vivify Health & Chiropractic will provide you with quality health care, fascinating educational material and guidance on how to follow the three simple steps to health, along with how a healthy spine relates to so many facets of general health.
Vivify Health & Chiropractic are located at 2/590 Hay Street, Subiaco.Phone: 9381 3150
Email: info@vivifyhealth.com.au